NEW
T-type Concealed Hinge
Our new concealed hinge with integrated soft-closing is the perfect solution for high-end kitchens. It provides a lifetime of consistent performance for a lifetime of consumer satisfaction. Its intuitive, tool-free mounting system saves valuable time in cabinet assembly.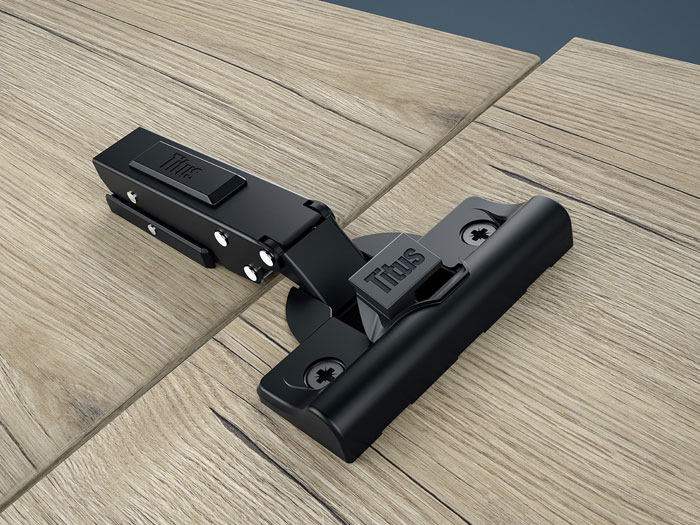 NEW: T-type now available also in TeraBlack finish
Combine T-type performance with a non-reflective matte black finish and a smooth uniform surface, and you get T-type TeraBlack! It is more than just another colour option. Discover why…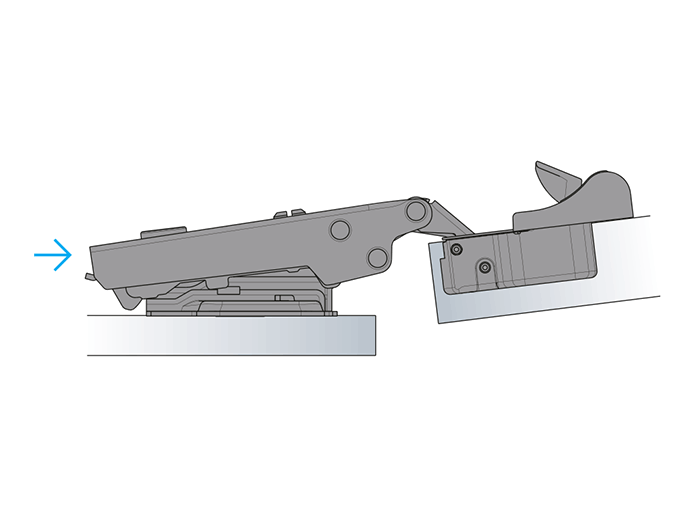 3Way Snap-on Mounting
3Way snap-on mounting plate allows for an intuitive hinge-to-plate mounting in three directions (from the front, the back, and the top). Mounting cabinet doors - even the tallest ones! - has never been this easy.
High Tolerance and Efficient Performance
T-type is a tolerant, smoothly performing, yet rigid and reliable cabinet hinge. It ensures reliable door closing even in case of accidental misalignment, and comes with an intuitive adjustment procedure. Hinge-to-plate attachment assures stability and rigidity, while also ensuring a smooth performance.
One Reliable Hinge for Doors of Any Size and Thickness
Low or tall, thick or thin: T-type is a unique solution that works on doors of different dimensions and weights, with no rebounce. Perfect solution for kitchen, bedroom, and all other types of furniture.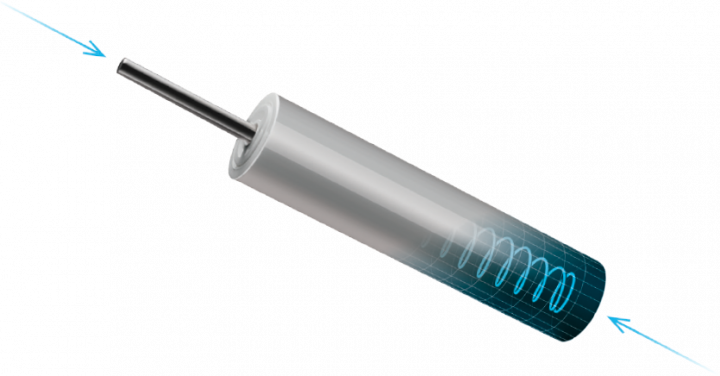 Titus Damper Inside
T-type creates the consumer preferred way of damping, ConfidentClose. It is characterized by fast closing, late start of deceleration action and quiet landing with SoftTouch. Damper is placed in the hinge cup. With its positioning transversal to the hinge cup, it allows for easy introduction of various hinge versions. Damping can be easily adjusted to suit different types of doors. 
Find a hinge for your application
Discover our new product selector tool so you can easily choose the products you need from our extensive range. Please note Product Selector is available only in English (only desktop version available).
Go to Product Selector
Technical Overview
Opening angle:
95°, 110°, 120°, 170°
Hinge cup drilling depth:
12mm
Hinge cup drilling pattern:
45/9.5mm, 48/6mm
Hinge arms:
full overlay, half overlay, inset, angled
Fixing:
screw-on ready, euro screws, wood screws, dowels for machine insertion, FastFix expando dowels, EasyFix
3Way mounting plate type:
cruciform, linear
3Way mounting plate height:
0-1-2-3-4 mm
3Way mounting plate fixing:
screw-on ready, euro screws, wood screws, dowels for machine insertion, expando dowels


Soft closing options:

Damping integrated in the hinge cup, 

Glissando add-on or stand-alone damping solutions
Download Technical Specification for T-type
Please fill out the form below and we will e-mail you the link to download the technical specification for our T-type hinges.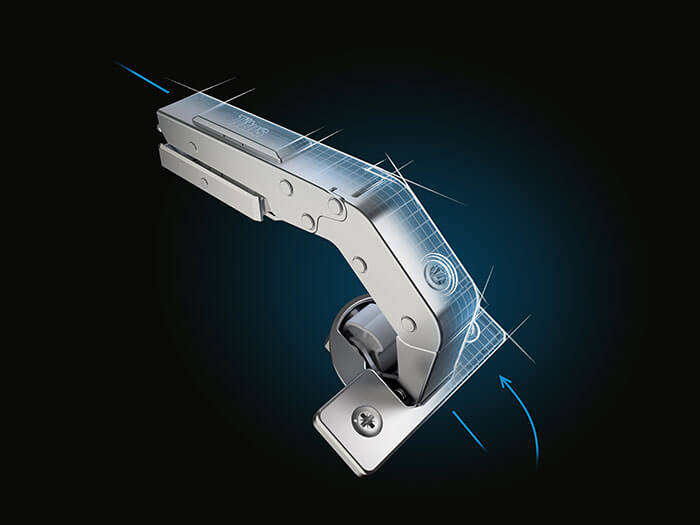 NEW: T-type Pie-Cut Corner Hinge
Meet our new hinge for kitchen corner cabinets. Find out how its double lock opening system provides seamless opening without taking up space or hitting adjacent cabinets.
T-type 95 Concealed Hinge for Thick Doors
Hinge with integrated or add-on hinge soft closing for application on doors of a 16-34mm thickness.