Furniture Assembly Fittings for Face and Edge Boring
Two-component rigid face and edge boring fasteners.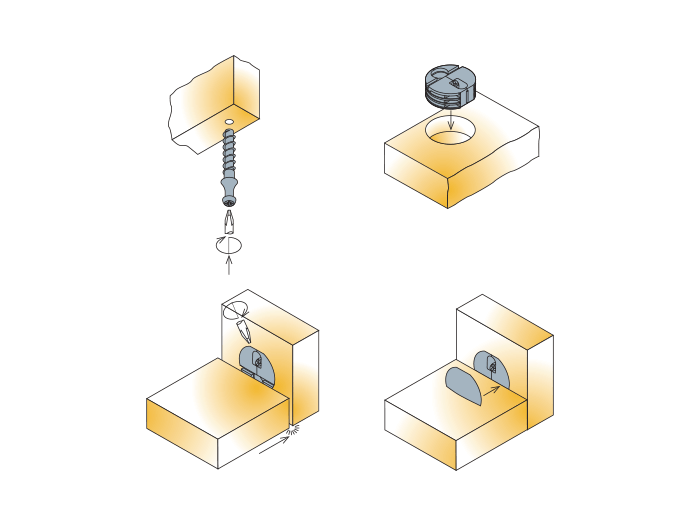 Convenient and Reliable
System 3 is a two component rigid face and edge drilled fastening. It offers almost full concealment and wide tolerances in use. It is particularly convenient for RTA furniture producers: it can be inserted automatically or in-factory. The pre-location pin ensures easy assembly that requires less than one turn of a screwdriver. There are also no loose parts.