Furniture Assembly Fittings for Face Boring
Fittings for face boring applications that provide a tolerant and efficient assembly.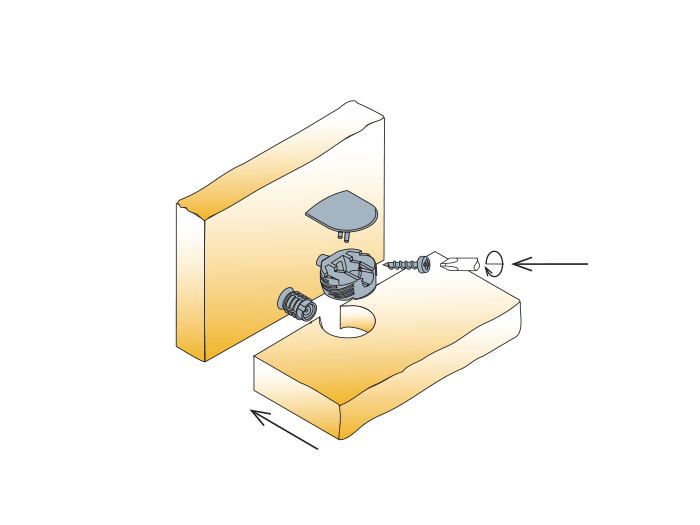 Concealed Fittings
The combination of hi-thread screw and nylon insert creates a high clamping force and improves cabinet rigidity. The strong, secure fitting eliminates the need for edge boring. Unlimited stacking height is possible due to flush housing. The fitting allows for +/-1mm tolerance, which absorbs drilling inaccuracies and improves consumer confidence in use.