Quick and easy mounting
Our slim double-wall drawer is now upgraded with a new Tacto touch opening system for handleless drawer fronts. An ideal choice for kitchens, bathrooms, wardrobes, and living rooms.
Tekform Slimline Tacto has the activator built-in into the drawer runner, while all other components remain the same as for the 'standard' Slimline version, as do drilling and fixing positions. This feature makes the installation simple and precise. Simple mounting of the runner using a standard drilling pattern. The simplicity of the mount is further supported by a non-handed Tacto mechanism that is intuitively placed into the correct position without the need of pre-drilling.
No pre-drilling required
Activator integrated into the drawer runner
No additional measuring/positioning required – 'standard drilling pattern'
Easy to install according to the Consumer Friendly Assembly (CAF) score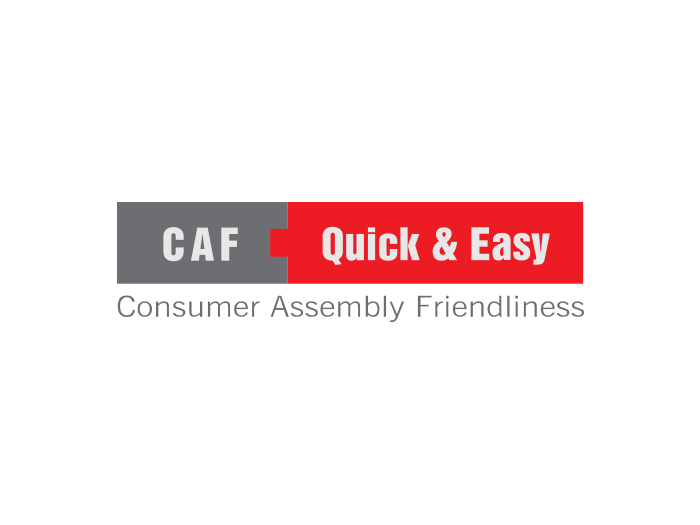 Consumer friendly assembly
Our innovations always seek to make furniture assembly easy and reliable for a great Consumer Assembly Friendliness (CAF) score. That is why Tekform Slimline drawers are particularly easy to install.
Find a drawer for your application
Discover Product Selector tool to choose the products you need from our extensive range. Please note Product Selector is available only in English (only the desktop version is available).
Go to Product Selector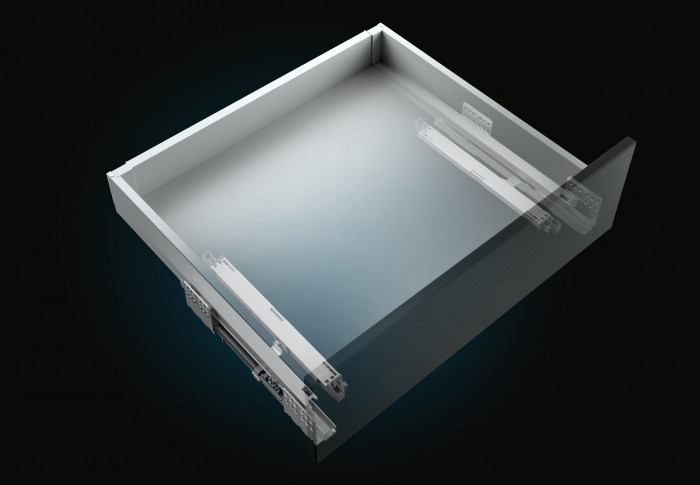 One-for-All – one item for a wider range of applications
Tacto mechanism follows the One-for-All principle, meaning that one item provides a push-open feature to many different drawer sizes.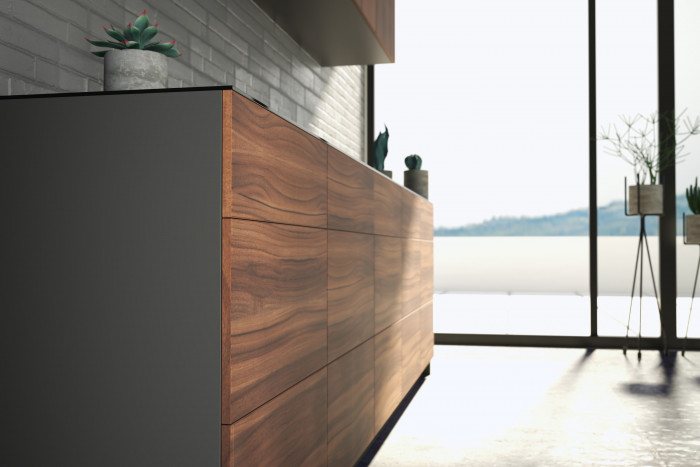 Narrow 1.5mm operating gap for evenly aligned fronts
Sensitivity of the system allows only 1.5 mm gap which enables perfectly aligned fronts and assures confident opening and closing. Intuitive adjustment allows precise and uniform gap layout that goes well with other Titus' touch opening solutions.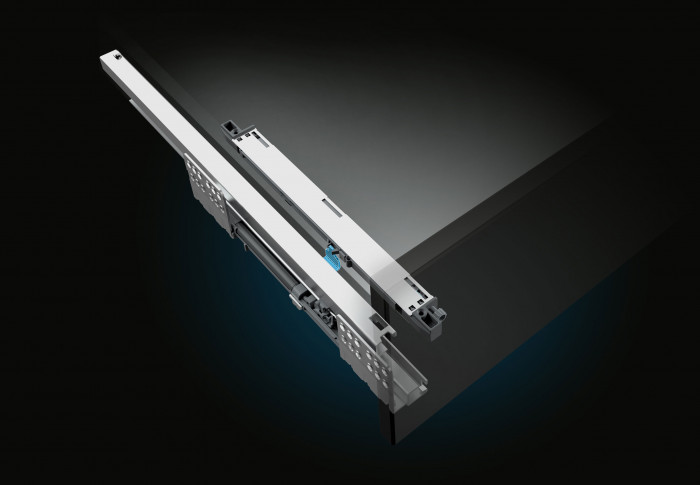 Easy opening, reliable closing
Optimized to assure reliable and secure opening and closing throughout the product lifetime with minimum drawer bounce back on closing. The spring force in the mechanism is tuned with the damping force of the drawer rail to provide the best opening/closing experience. Due to Titus damper inside reliable damping at any closing speed is assured.
Ask an expert
Need assistance?
If you need assistance or cannot find what you are looking for, feel free to send us an email to [email protected] and we will get back to you as soon as possible.