Consumer Assembly Friendly
A big part of our Titus Advantage philosophy is the principle of developing products that reduce time and effort required in furniture assembly. Find out how they can help your business.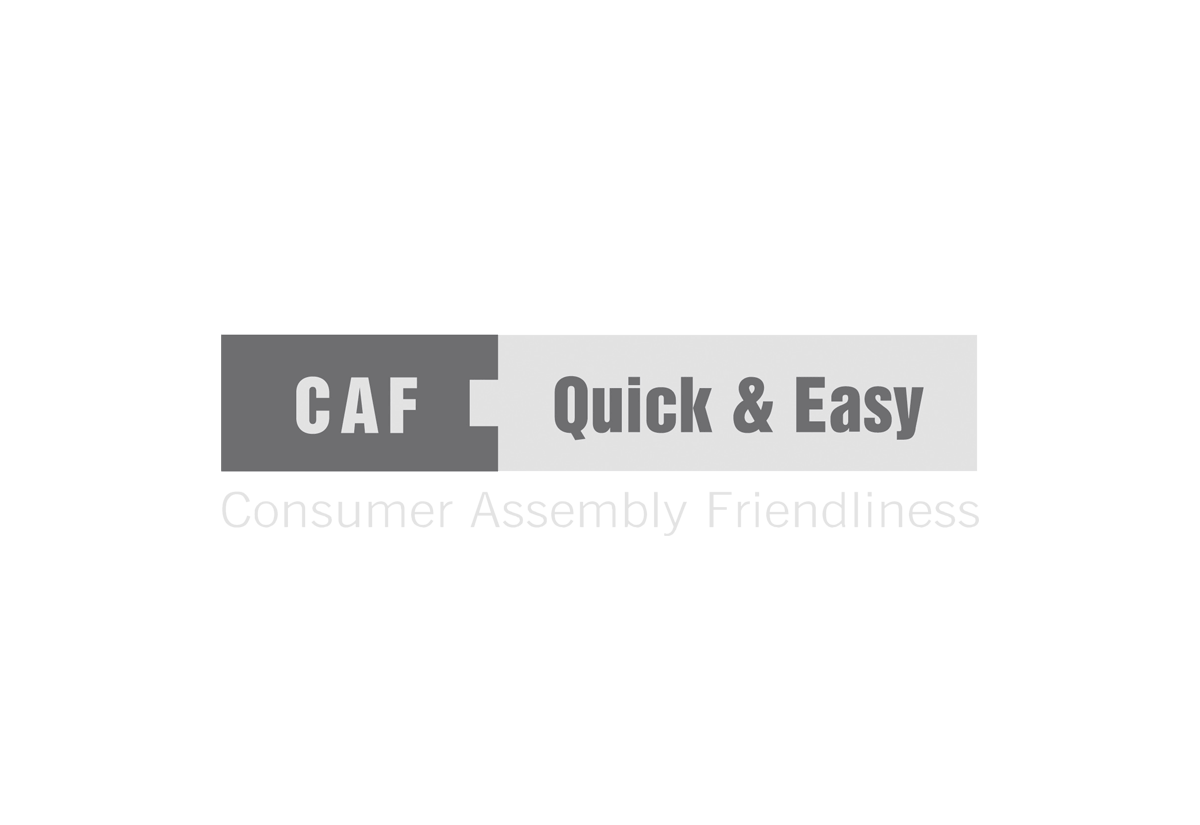 Streamline Your Assembly
In RTA furniture industry, consumer satisfaction begins with fittings, and can quickly end with them, too. Studying how our products serve their end consumers – individuals or installers assembling RTA furniture at home, and furniture manufacturers – is at the core of our R&D. We have a deep understanding of what can go wrong, and more importantly: how to overcome that. We found a way to simply evaluate just how well certain fittings perform in furniture assembly and give them their Consumer Assembly Friendliness (CAF) score. Only those with excellent scores are CAF Certified.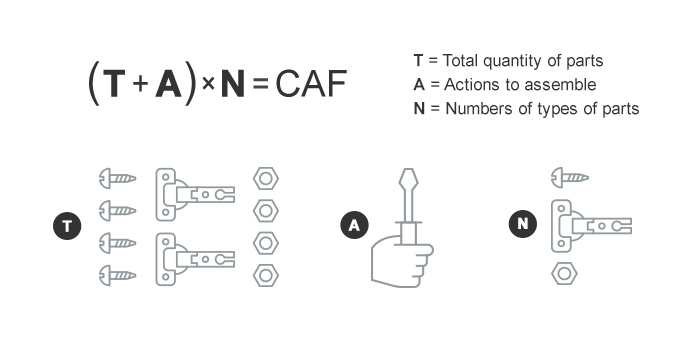 What is the CAF Score?
We came up with an easy way to calculate the Consumer Assembly Friendliness (CAF) score of any furniture fittings. Simply add the total quantity of parts required to assemble a cabinet and the number of actions it takes to assemble it, and multiply it with the number of types of parts. 
The lower the result, the friendlier the home assembly of a cabinet will be.
Download CAF Leaflet
For examples, comparative CAF scores of our products and more please download our leaflet.
CAF leaflet
pdf
Simplify the Assembly Process
Assembly with fittings that have passed our tests and earned their CAF stamp bring a streamlining of the home assembly process.
| | | |
| --- | --- | --- |
| Assembly with standard fittings |    | Assembly with CAF certified fittings |
| Too many parts and fittings |   | Fewer parts |
| Too many types of parts |   | Fewer types of parts |
| Many actions to assemble |   | Fewer actions to assemble |
| Complicated assembly  |   | Easy assembly instructions |
Titus Quickloc is an excellent example of a fitting with a good CAF. The video below perfectly illustrates the significant difference it can make in furniture assembly.
Better CAF Score for Significant Savings
Optimise
Furniture Manufacture
Save on fittings and assembly tools

Save Time

Save on labour, packaging and transport

Reduce after-sales complaints
Optimise
Home Assembly
Shorter user manuals

Quicker, stress-free assembly

Less errors in assembly

Improved end products
Talk to our Experts
Want to know the CAF score of a specific Titus product and how it compares to similar products on the market?
Fill in your contact information and our expert will be in touch with you shortly. 
Newsletter
Subscribe to receive monthly news about our latest products and other updates. Your e-mail address will be stored and protected in accordance with the law on the protection of personal data and our Privacy Policy.
Subscribe