Highly cost-effective fittings for rigid cabinet assembly in factory or at home.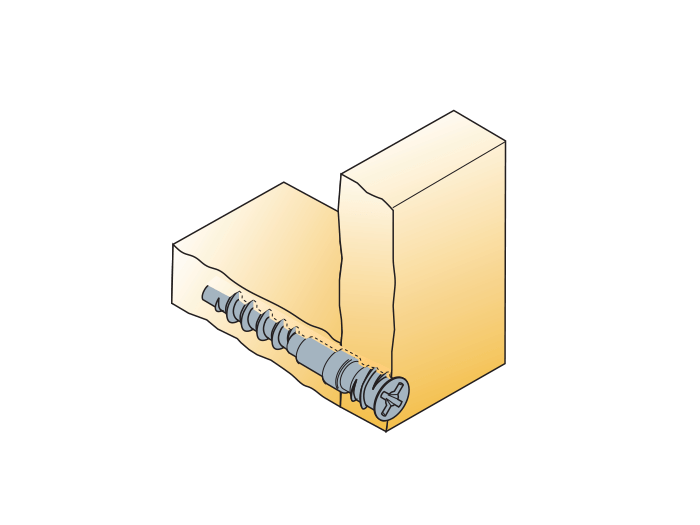 Double locking carcase screw
The one-piece fitting makes almost an invisible connection. A high-performance screw with double thread provides maximum connection force, while collar under the head pulls the panels together. The result is a strong cabinet connection.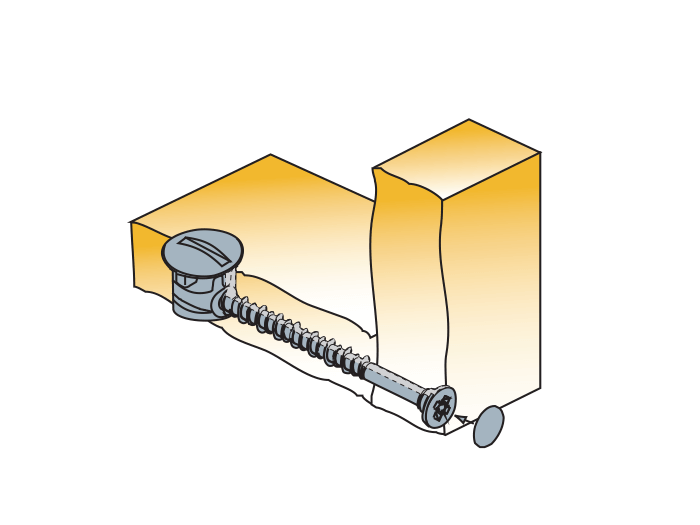 Hi-Lo™ carcase construction screw
The Hi-Lo™ carcase construction screw offers a strong, tolerant and cost effective connection with minimal panel preparation. Its twinstart head makes insertion faster. 'Hi' and 'Lo' threads combine to give excellent pull out in chipboard, while the funnel head design guarantees no countersinking.