Cam5000
Four decades of research and feedback from leading global RTA furniture producers were distilled into a ground-breaking innovation in cam design. The new Cam5000 is our strongest cam yet. It provides a smooth and reliable locking action for easy, flawless and confident furniture assembly.
Technical Overview
| | |
| --- | --- |
| Drilling: | 15mm |
| Panel thicknesses: | 12/13mm, 15/16mm, 18/19mm |
| Drilling depths: | 10.5mm, 12.5mm, 14mm |
| Drive type: | PZ2, PZ2 + HEX |
| Application: | manual insertion, factory insertion |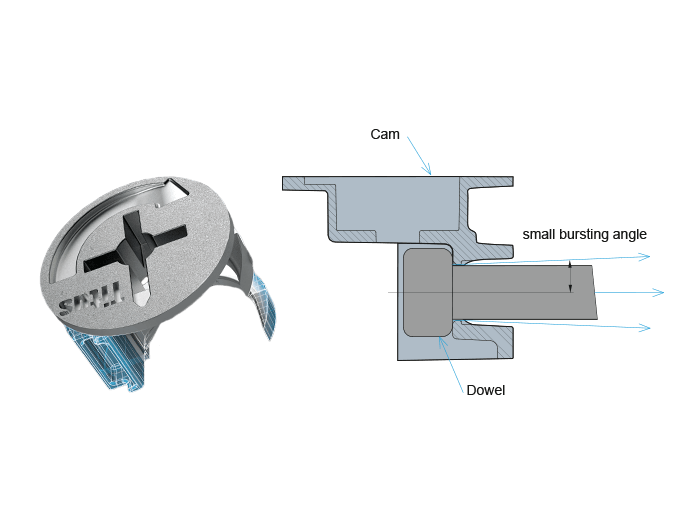 Highly Resistant Joint
We packed a lot of detailed and innovative engineering into a strong and reliable cam. The reinforced cam evenly engages in the hole and prevents it from tilting or bursting while tightening. Increased joint resistance enables effective performance in a wider tolerance range.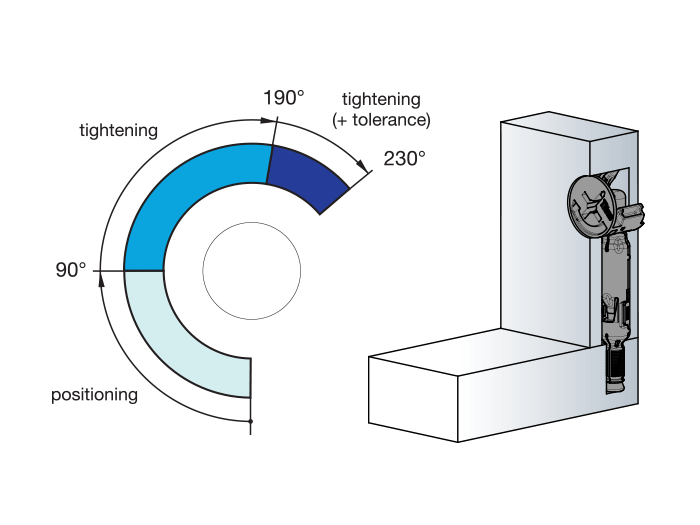 Reliable and Comfortable Locking
A linear cam profile ensures a smooth tightening action and great dowel pull-up, for confident furniture assembly and improved quality of finished products. Optimised torque assures a noticeable stop and lock at 2 o'clock (230°). The cam fully engages in the dowel, creating a resistant joint with no gaps between panels.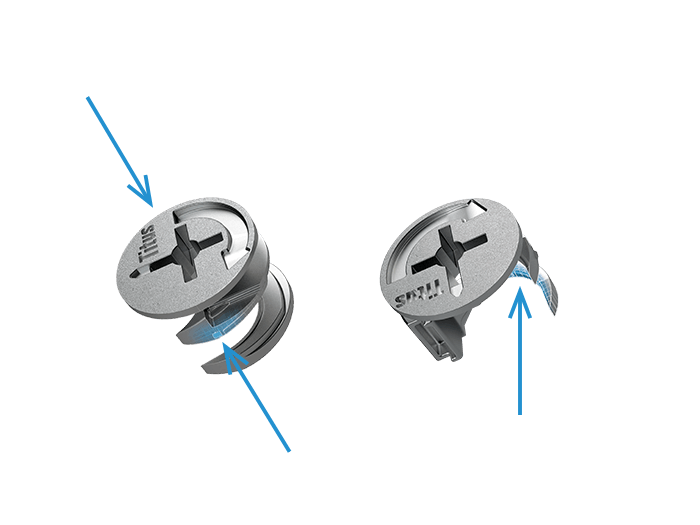 Simple Furniture Assembly
Cam's retaining pips ensure the cam is held in panel position prior to assembly. Thanks to Titus' Klix locking system, the interlocking teeth engage and create a vibration-proof joint and rigid construction that will not loosen in transit or service. The open cam bottom allows the cam to be inserted after dowel.
Download Technical Specification
Please fill out the form below and we will email you the link to download the technical specification.