Glissando TL3 Add-on Hinge Soft Closing System
This add-on hinge damper fits multiple applications and provides maximum efficiency in doors of any size or weight. It fits the concealed hinge cup and requires no extra space inside the cabinet. Now upgraded with our new MultiStage damper.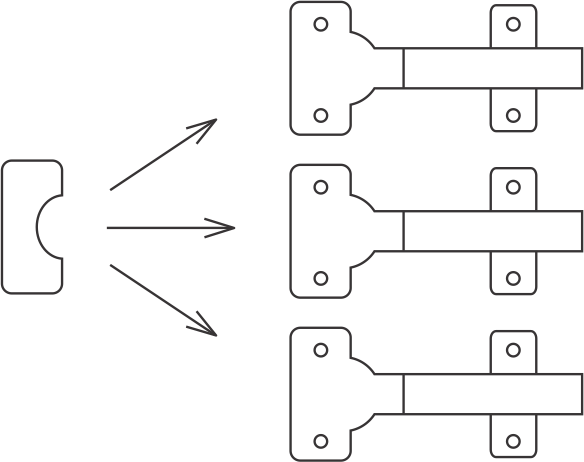 One-for-All
One item provides soft closing to a variety of hinge applications
For all B-type and S-type 110 hinges: the same item fits on a wide range of crankings and angled hinges
Minimised portfolio complexity
The same item can be used on different furniture lines
Efficient stock management
Click here to see for which hinge variations is Glissando applicable for
Low Protrusion in Cabinet Interior
Positioned on the hinge cup within the usual hinge 'boundaries', it requires no extra space on the cabinet front or inside the cabinet user space.
A seamless addition to the hinge cup with intuitive and comfortable mounting
Consistent Performance
Use one Glissando per two or three hinges for maximum efficiency. Consistent and reliable performance on doors of different sizes and weights.
Tuned to ConfidentClose
Glissando TL3 creates provides a ConfidentClose, consumer-preferred way of soft closing action*.  It is characterized by:
fast closing
late start of deceleration action
quiet landing with SoftTouch. 
* Based on results of Titus research made in UK, Germany and Slovenia.
 Click here for more information.

Intuitive Snap-on Mounting
Tool-less mounting for reduced assembly time
Hand-inserted onto the hinge cup
Requires no additional drilling
Retrofit mounting possible
Download Technical Specification for Glissando TL3
Please fill out the form below and we will e-mail you the link to download the technical specification for our Glissando TL3 hinge dampers.
Don't hesitate to contact us if you need any other information about our products!