T-type 95 Concealed Hinge for Thick Doors
T-type 95 concealed hinge with integrated or add-on soft closing for doors from 16 to 34mm thickness. T-type design for the fastest 3Way snap-on door installation and consistent performance through the whole cabinet life-cycle. 
Optimized movement of thick door
The thick door hinge kinematics with 95° opening enables:
-Optimized opening and closing of doors with thickness up to 34mm
-Narrow reveals
-Reliable and consistent performance on various door sizes and weights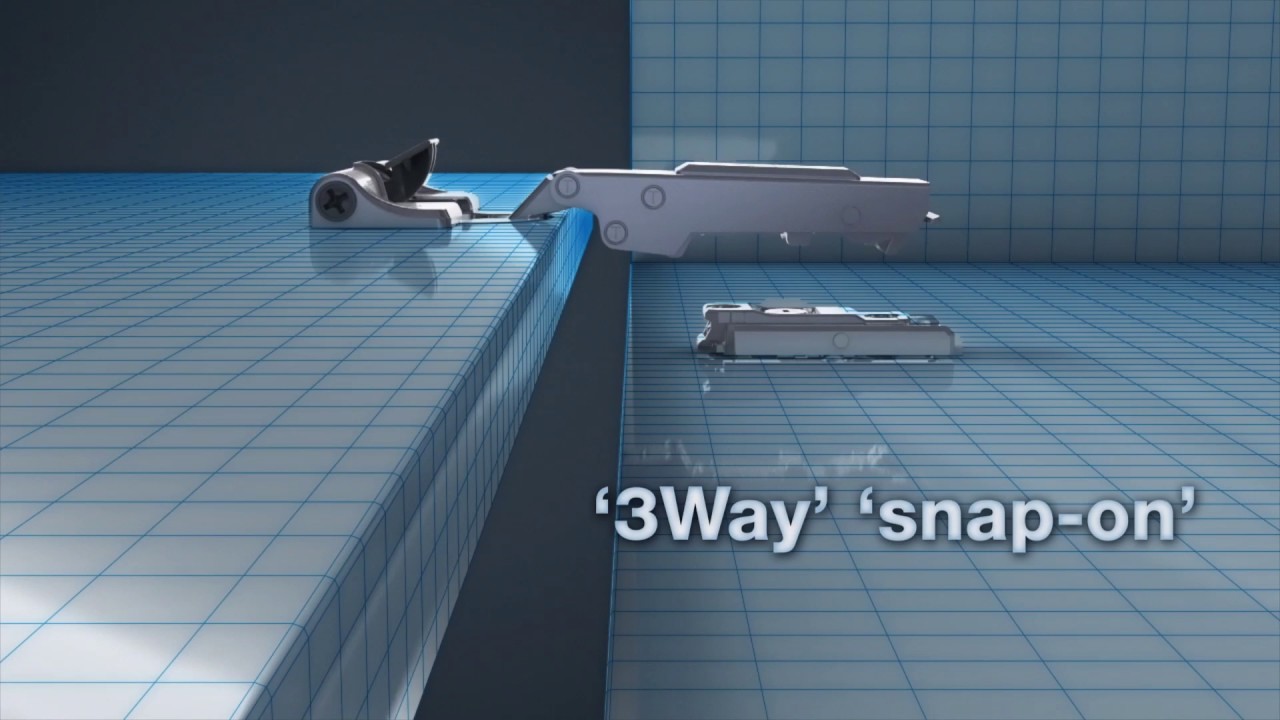 3Way snap-on mounting
Simply the fastest! Allows for intuitive hinge-to-plate mounting in 3 directions.
This will help the enhanced mounting experience. Attaching tall and heavy doors with several hinges to the cabinet becomes easy and comfortable. Choose which pin (front, top, or back) on a plate you will catch and simply snap it on. 
Highly tolerant
Efficient performance in marginal values of drilling tolerances. Reliable door closing even in cases of a non-perfect hinge alignment. Hinge to plate attachment with an extended distance between the snap-on points assures stability and rigidity.
Integrated damping or add-on
T-type hinge is designed to provide end consumer preferred way of a door closing. In the eyes of the consumer, the damped closing action reduces noise and enhances security.
Integrated soft close
Add on soft close-Glissando TT
Stand alone soft close- Glissando CR
Technical Overview
Opening angle:

95°

Cranking:

0mm, 5mm, 9mm, 17mm

Door thickness:

16-34mm

Door tab K:

3-9mm

Mounting Mode:

3Way 

snap-on

Mounting plate type:

cruciform, linear (a

ll T-type mounting plates)

Mounting plate height:

0mm,1mm, 2mm, 3mm,4mm

 

Hinge cup drilling depth:

12.0 mm

Soft closing options:

-integrated damping into the hinge cup
-add on damping solutions Glissando TT
-stand-alone damping solutions Glissando CR

Hinge cup drilling pattern:

45/9.5mm, 48/6mm

Hinge constant:

13 mm

Overlay:

up to 22mm

Mounting plate fixing:

Screw-on ready, EasyFix, fixing dowels for machine insertion.

**expando dowels, euro screws, wood screws – available upon request