Titusoft drawer dampers are easy and intuitive to install: they are positioned on the front side of the cabinet for simple, fast and precise installation. No pre-drilling is required, as it can be done while mounting the furniture or later, when furniture is already in use.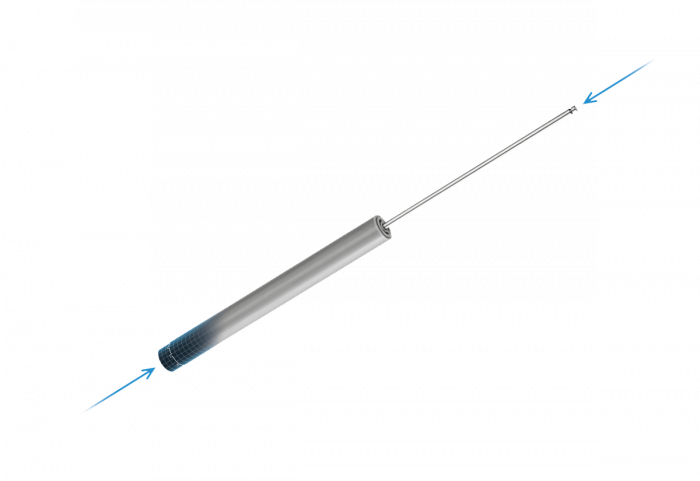 Wbudowany amortyzator Titus
Podstawą systemu Titus 'Soft Close' jest nasza unikalna wielofunkcyjna technologia tłumienia. Amortyzator hydrauliczny Titus zapewnia płynne i ciche zamykanie dziesiątek milionów drzwi i szuflad na całym świecie. Jego modułowa konstrukcja gwarantuje niezawodne i stabilne działanie o szerokim zakresie zastosowań.