Download catalogue
For technical details and specifications, please download our catalogue.
Cabinet Connectors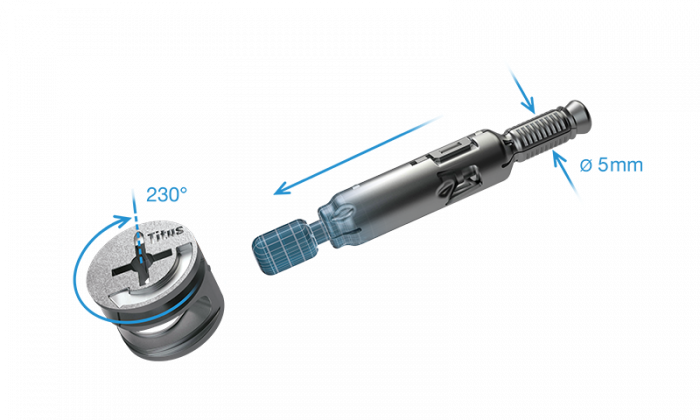 A perfect match for ready-to-assemble furniture
Titus Cam5000 is characterised by superior strength and smooth and reliable locking action. It works with all Titus dowels, but we went a step further and created its truly perfect match: the Quickfit TL5 'Full Metal Jacket' dowel.
Contact us
Need assistance?
If you need assistance or cannot find what you are looking for, feel free to send us an email to [email protected] and we will get back to you as soon as possible.