Quickfit Dowels
Our Quickift dowels are one of the most consumer-friendly fittings on the market. With toolless 'push-in' expandable sleeve these dowels assure comfortable insertion and optimal cabinet strength. 
Quickfit 5 mm

Quickfit 8 mm

Quickfit 10 mm

Quickfit P2F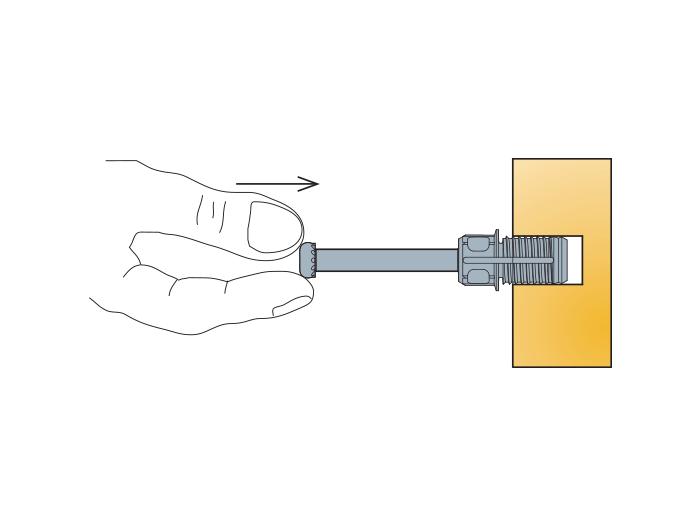 Tool-Free Insertion
All Quickfit dowels allow for quick and easy manual assembly and they are Consumer Assembly Friendly Fittings (CAF).
Expando Technology
Expanding plastic sleeve creates a high performance joint and a greater cabinet strength.
Strong and Reliable Joint
Quickfit dowels offer high-performance joints and great cabinet strength even at repeatable assembly or disassembly. 
The expanding sleeve assures firm fixing in the dowel hole with the high resistance to pull-out. 
Dowel head form acts as a positive stop and ensures:
-correct insertion depth
-precise and aligned joint
Technical Overview
Length ETHC
(edge-to-hole centre):
24mm, 28mm, 34mm
Hole diameter:  
5mm, 8mm, 10mm
Insertion type:
tool-free only
Application:

chipboard (standard, back-to-back)
chipboard and aluminium (panel to frame)

Cams:
Cam5000
Drilling specification:
Hole diameter - face board = 5mm, 8mm, 10mm
Drilling depth = min 12mm
Hole diameter - edge board = 8mm