Push Latch
Our touch opening solution for effortless opening of doors and drawers without handles is designed to be used with standard hinges and drawers. It allows for maximum efficiency and flexibility.
Effortless Opening with Just a Light Touch
With push latch, doors and drawers can be completely handle-free. This popular solution gives furniture clean lines and timeless elegance.
Push latch can be installed in three different positions: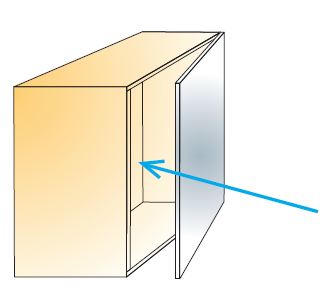 Close to the 'touch opening point' on the side opposite to hinges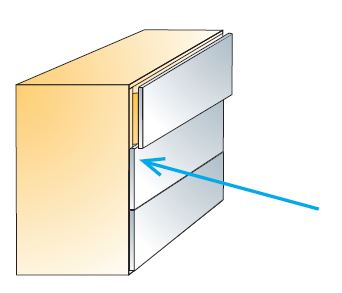 On the cabinet side; gap between drawer and cabinet side = min 12mm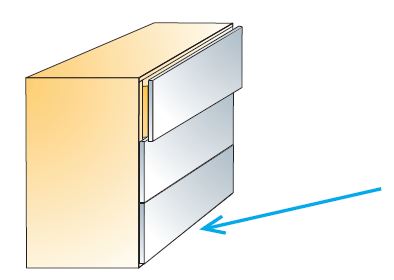 On the drawer bottom; in the middle of drawer
Universal Use
Push latch works with standard concealed hinges and drawers, where it can be attached on the drawer bottom.
Precise Depth Adjustment Feature
Our push latch has an adjustment button that ensures reliable door and drawer opening and closing, as well as consistent performance in case of inaccurate drilling.
Available With Linear and Cross Mounting Plate
Mounting is easy with standard drilling pattern. 'Safety click' feature enables easy detachment of the mechanism from the mounting plate.