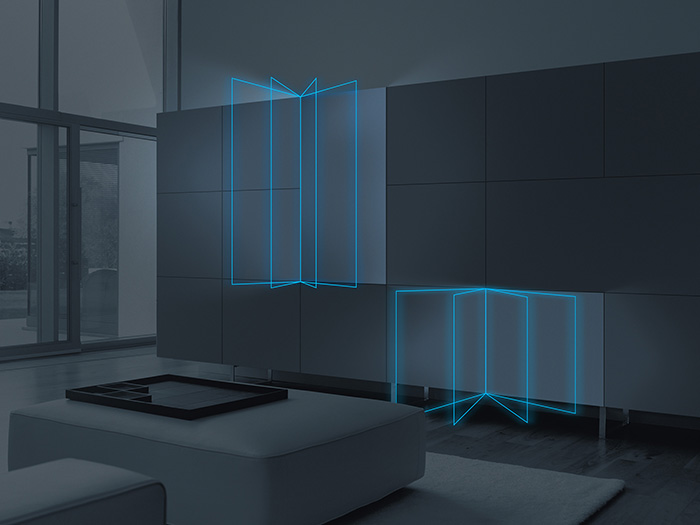 Reliable Open-Close Throughout 80,000 Cycles
Best in class performance!
Life-long consistent and reliable opening and closing.
Versatility - wide range of overlays and crankings.
Extended hinge lifecycle makes it an appropriate solution for several cabinet applications in bedrooms, bathrooms, and kitchens.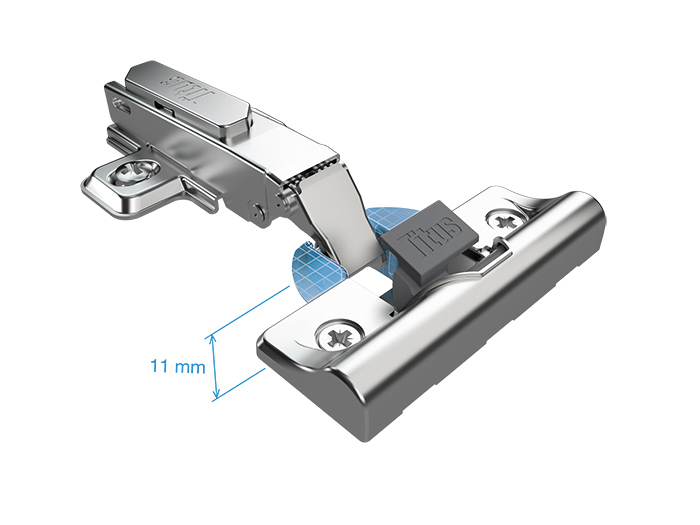 Low 11mm Hinge Cup Depth
A low, only 11mm hinge cup depth allows comfortable installation on doors with thicknesses from 15mm to 22mm
Covers all most used applications in volume cabinet segment
Consistent Performance
Bounceless and consistent performance on various door sizes and weights.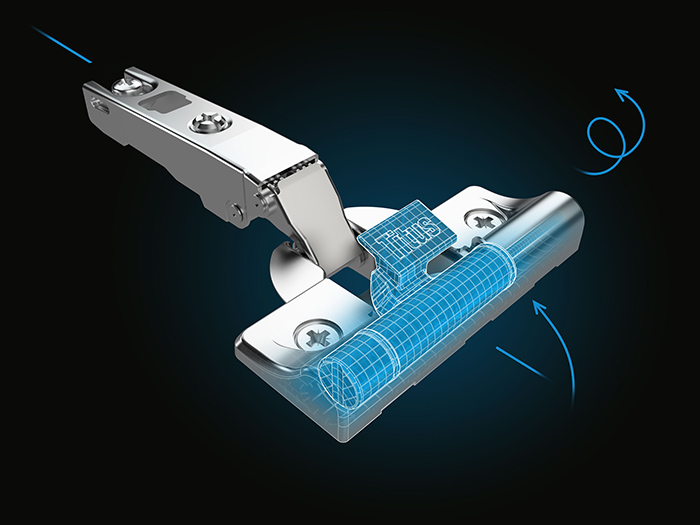 Damping in the hinge cup allows for easy introduction of all crankings and corner applications.
Titus damper with MultiStep damping action for controlled damping motion without rebounce.
Perfect Hinge Damping
Titus Glissando hinge damping provides a ConfidentClose soft closing solution. It is characterized by:
fast closing
late start of deceleration action
quiet landing with SoftTouch. 
Technical Overview
| | |
| --- | --- |
| Opening Angle: | 110°, 170° |
| Cranking: | 0mm, 9mm, 15mm, angled |
| Door Thickness: | 16-24mm |
| Door tab K: | 3-5mm |
| Mounting Mode: | slide-on |
| Mounting plate type: | cruciform |
| Mounting plate height: | 0mm, 1mm, 2mm, 3mm |
| Soft closing options: | Damping integrated in the hinge cup |
| Durability (cycles): | 80.000 |
Subscribe to our Newsletter
Subscribe to receive monthly news about our latest products and other updates.
Subscribe